Advanced Construction
Construction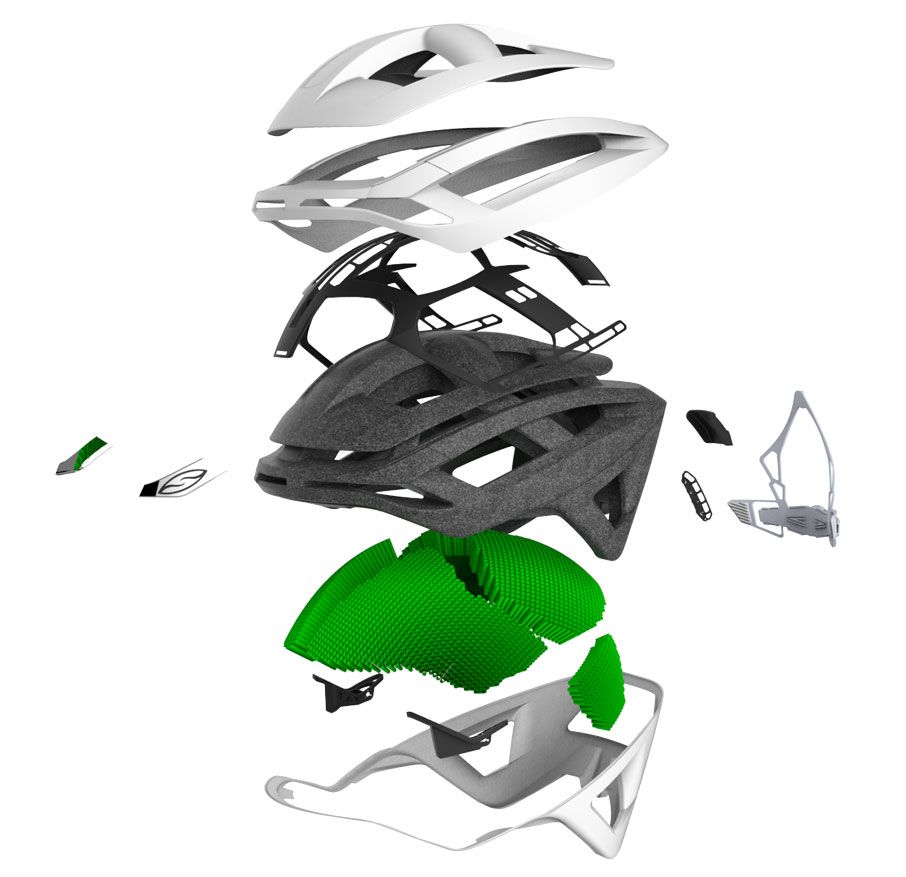 AEROCORE™ construction featuring Koroyd®
Smith's objective and design philosophy behind AEROCORE™ construction is to increase airflow, improve temperature regulation resulting in fog-free vision and improve impact resistance. The objective was achieved through the combination of materials such as EPS and Koroyd®, a revolutionary new material that absorbs more energy upon impact when compared to international standards, while increasing airflow. AEROCORE™ construction through the use of Koroyd® and EPS allows for more vents to be placed throughout the helmet without sacrificing protection and comfort.
Koroyd®
Engineered Absorption
The combination of Koroyd's® precise and unique thermal welding process leads to a structure with both extremely efficient and consistent energy absorption properties. Upon impact, the cores crush in a completely controlled manner, decelerating the energy from the impact and reducing the final trauma levels.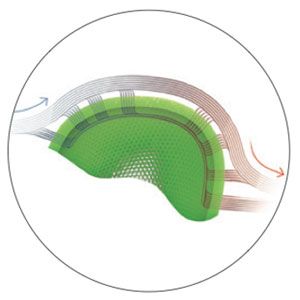 Full Breathability
Koroyd® is an energy absorber which is fully breathable and doesn't compromise impact performance. Koroyd's® open cell construction allows cool air in, while expelling hot air from the rider's head. The completely open cell construction integrates with internal channels to create the full Aerocore construction to provide ventilated protection.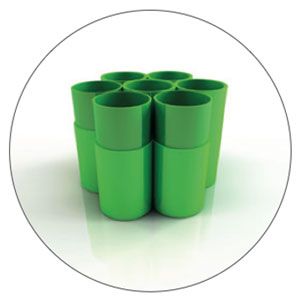 Engineered Protection
Thousands of co-polymer extruded tubes, thermally welded to create an unparalleled consistent and fully engineered core. Each Koroyd® section is engineered to precise durometer, size, and thickness specifications to provide the greatest impact resistance and aesthetically consistent presentation.
Protection Reinvented
Low Speed Impact

High Speed Impact

Rotational Impact

Multi Impact

Today's riders are going faster, farther, and riding more aggressively than their predecessors. Tomorrow's riders will wear Smith.
To meet their challenges, it will require protection to be reinvented. What does "protection reinvented" mean? For Smith, it means that we will strive to create helmets that exceed safety standards. How will we do this? By focusing on the four types of impact: low speed, high speed, rotational, and multiple-impact.
Each of these impact types requires a different approach, a different philosophy, a different technology. To go forward, we are creating a Four Pillars of Design ethos. A belief in building the best helmet we can to meet as many of these pillars at one time as possible.
MIPS technology
Multi-directional Impact Protection System
MIPS in Action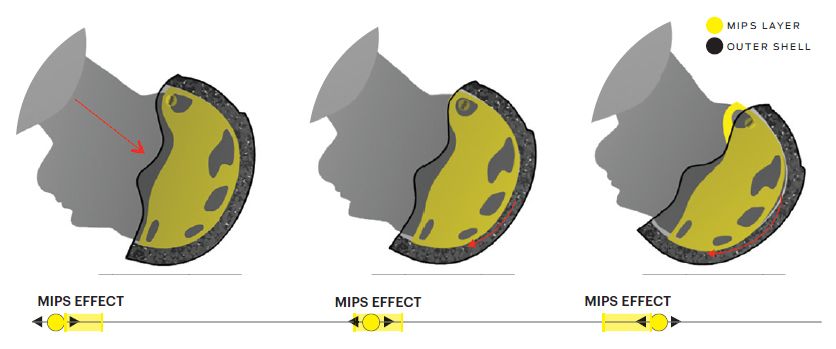 MIPS is used to reduce the rotational forces to the brain in the case of an oblique impact. Smith helmets are created to absorb direct impacts very eff iciently and when combined with MIPS, Smith helmets absorb oblique forces better by allowing a small rotation of the outer shell relative to the liner.
Strain Levels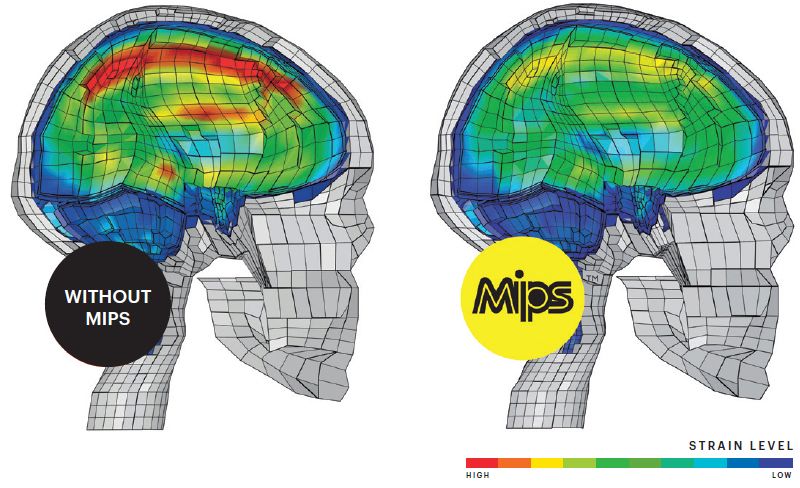 When you fall to the ground at an angle rotational forces are generated. A helmet integrating MIPS technology creates a sliding layer between the outer shell and the head. This allows the helmet's outer shell to slide relative to the head when hitting the ground, so the rotational force is decreased, reducing the potential to damage your brain. Simulated deformation of the brain from angled impact when the user is wearing a helmet with and without MIPS.
Ultimate Integration
Eyewear and helmets need to integrate first and foremost when worn together. For long climbs or post-ride chats, we have integrated an eyewear dock that allows you to easily store your sunglasses back or front-facing. The choice is yours. Matching contoured brow lines for ventilation and wind protection while temple cut outs in helmet ensure secure, comfortable fit of eyewear and an improved field of view.
Customize your fit
Vaporfit

Crafted with ease-of-use and superior comfort in mind, the VaporFit system relies on a tried-and-true rotary dial adjustment system integrated with a tuned elastic fit using engineered shapes. Each VaporFit system has a full 5cm of rotary adjustability. Additionally, the system can be moved up/down or forward/backward at the attachment points. The final result is increased comfort with a personalized, secure fit. Available in the Overtake, Forefront, Route, and Rover.